Quick! Think of a successful Latina.
I bet you didn't envision The Honorable Sonia Sotomayor, Associate Justice of the SCOTUS. Or Dolores Huerta, one of our country's most notable labor leaders and civil rights activists, and co-founder of the United Farm Workers.
I have a strong suspicion that many of you imagined those two booty-shakin' mamacitas from Super Bowl LIV. That's right, I'm referring to Jennifer Lopez and Shakira. Yes, these two Latinas are incredibly successful, but their fame, though well-deserved, often helps paint a stereotypical image of the "successful Latina."
Success isn't measured in number of Instagram followers. Or in millions or billions of dollars one has earned. Don't let the Kardashian sisters fool you! Success is based on how far you've risen in life, your personal accomplishments, and the positive impact you've made on the lives of other people. Most successful people find that their calling in life involves helping others in more than one way. Let's consider the Finance industry.
Finance is a (white) male dominated industry. But it's the women who are creating

the future of finance

in the 21st Century. I'm going to go out on a limb here and make a bold prediction. Latinas will make the biggest impact in the world of finance this century. And underestimating them will be a huge mistake some companies will make. Mark my words! The personal finance and content/brand marketing spaces are where we are currently seeing the greatest contribution by Latinas in the finance world.
Why should companies take note? Yes, Latinas are vibrant, beautiful, and talented. But most importantly, they're smart and empathetic, qualities that endear them to a wide audience.
The following successful Latinas are utilizing various platforms, (websites, blogs, podcasts, social media) to uplift communities nationwide. I highlight them below in no particular order because to me, they're all hermanas or sisters, equally deserving of praise.
1. Athena Valentine is one

MoneySmartLatina

. Formerly homeless, Athena is now a nationally recognized youth development expert. Her other loves (aside from blogging PF and money sense) include her cat, Harrison, and helping the underprivileged, low-income, students at the Title 1 school where she works. What I love about her blog is that she openly shares how her life challenges impact her money decisions. Her posts are like daily journals meet Suze Orman.
Twitter: @accordingathena
IG: @moneysmartlatina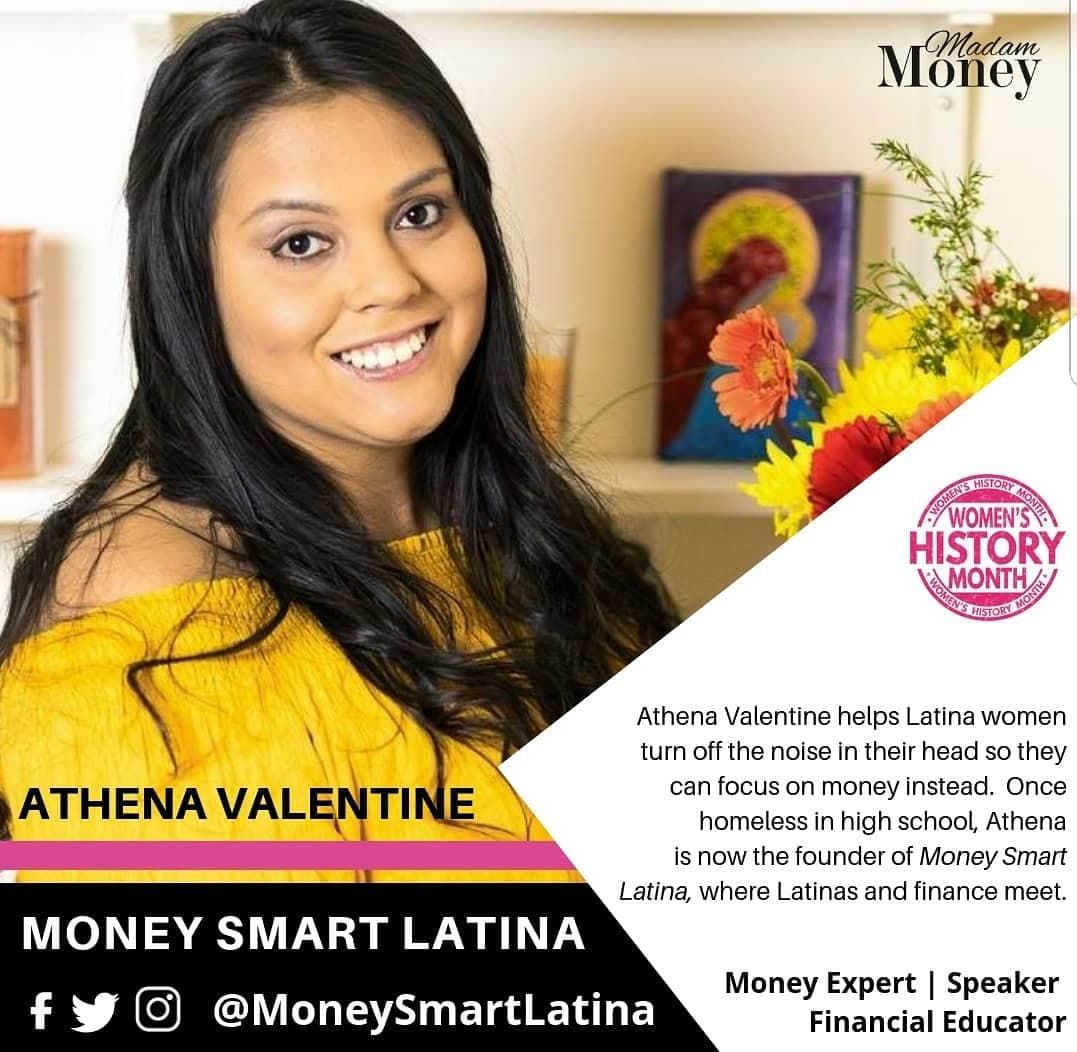 2. Daniella Flores

Likes To Dabble for Dollars

. A self-proclaimed serial side-hustler, this software-engineer (Nerd alert! j/k!), is on a quick path to financial freedom. The "dabble" (in her site's name) is due to her having multiple irons in the fire, and her willingness to try many new ventures with her wife as a business partner. What I love about her blog is that she shares great insights from her own money-making experiences, including her failures! Her writing is polished and witty.
Twitter: @iliketodabble
IG: @iliketodabbleblog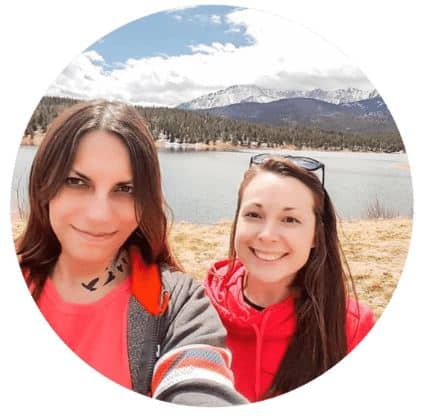 3. Natalie Torres-Haddad can make you

Financially Savvy in 20 Minutes

. This Latina has a

slew

of accolades and accomplishments! Dios mío, she has the immigrant hustle fever bad! Her podcasts are short (hence the name), but packed with financial wisdom. And she does them in both English and Spanish formats so if you want your mamí to get her financial literacy on, Natalie is your gal! Her voice, as a Podcast host, has incredible poise and authority.
Twitter: @finsavvylatina
IG: @financiallysavvylatina
4. Amanda Abella wants you to

Make Money Your Honey

. If you want an example of how to leverage your personal brand (name, image, voice, social media, accomplishments) into a finely tuned online business, look no further. Although she's all for helping Millennials get "their money right," you can tell that her passion is coaching: providing small-business support, and creating the next generation of entrepreneurs. Her podcast episode on

Getting Rejected 60 Times to Earning $60K

demonstrates a mantra I share in my success book for teens: Rejections Don't Break You, They Make You! Obviously Amanda has got it down!
Twitter: @amandaabella
IG: @amandaabella
5. Janet Cruz Padrón is a

Latina Money and Wealth Creation

powerhouse. Her site is all about women's financial empowerment and you can tell she lives by her values. An authentic equity champion, she founded a non-profit, The Latina Money Institute, to research and study the Latina wealth gap. So that there's no confusion, Janet writes for women, i.e., this is her target audience. Insecure men, machos, fuera! Season 2 of her

podcast

premiered this month. Check it out!
FB: /latinamoney
IG: @latina_money
Bonus (A Latina YouTuber/Vlogger)!
I would be remiss if I didn't throw in a Latina making some serious waves on YouTube.
6. Yanely Espinal is a vlogger at

MissBeHelpful

. This Brooklyn born Dominicana knows money and personal finance inside and out. A self-proclaimed nerd, she broke all sorts of barriers for young Latinas by talking money openly with family, friends, and strangers, AND using YouTube as her platform! Courage, smarts, charisma...Yanely has it all. She just started a

podcast

too!
Twitter: @missbehelpful
IG: @missbehelpful
Alright everybody! I appreciate you being here. Support these lovely Latinas by visiting their sites, subscribing to their podcasts, and following them on their social media. ¡Gracias!