What's up everyone! Today I have another installment from our contributor, Makeda Waterman. She's done a great job filling us in on why starting a freelance business in 2018 is the thing to do. Enjoy!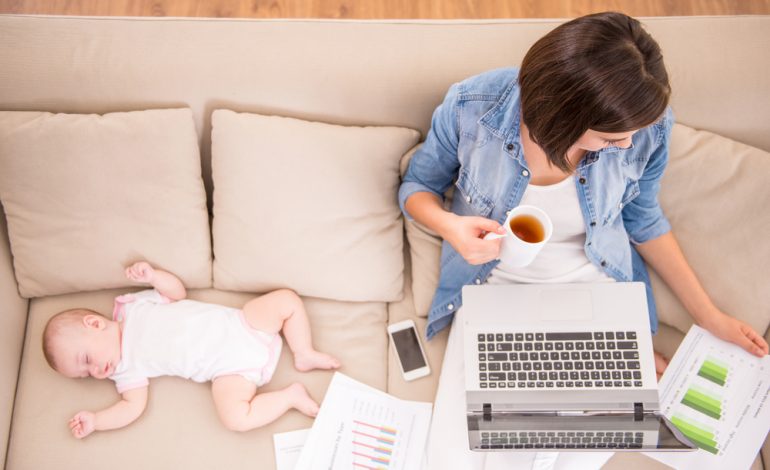 There is a fascination with the freelance lifestyle of YouTubers, bloggers, photographers, and side-hustlers. So much so that freelance is a huge trend for people with the entrepreneurial spirit here in Canada. A Workvine and Gallup survey reveals that 67% of the international workforce is disengaged at work. Many of these workers are no doubt thinking of other ways to make income.
In a recent discussion with Ilias Tsagklis, founder of WealthTriumph.com, he stated, "Given its importance, you would expect entrepreneurs to cautiously track and monitor their incoming and outgoing flows of cash." It is essential to know in and outgoing business transactions to be fully cognizant of how cash is moving in your business, especially during your first three years when your risk of failing is highest.
I researched the benefits of owning a side business for people who intend on keeping a full time job. Here they are:
You Oversee the Hiring of Top Talent
In a traditional job, it's difficult to select new members of the team unless you're the hiring manager. As an entrepreneur, you can find and hire talented people who will help you both increase productivity and revenue. So they don't "disengage" at work, I recommend you use on-site employee engagement initiatives like massage therapy and well-being programs to keep your workers loyal to your organization.
When looking through resumes, here is a list of action words to key in on:
Listened To
Worked With
Communicated With
Responded To
The next stage of the hiring process is to create a list of questions that specifically address the needs of your peculiar business and business model.
Business Grants and Financing
There are many agencies offering small business loans and grants, especially if you're a minority or women. If you're new to business start-up, it can be a real challenge to walk into your local bank and ask for a business loan. Buying an existing business is a little easier, but still a challenge.
There are also programs offering financing and monies for people with disabilities. There is probably many opportunities out there for various groups of people, one just has to look for them!
At-Home Businesses Offer Tax Deductions
An office at home used to conduct a personal business qualifies for tax deductions. To get the most deductions, you'll need to be meticulous about keeping all your receipts, invoices, and entering your expenses on a spreadsheet. Furniture, equipment, supplies, and business magazine subscriptions, all qualify as tax deductible items. Here are additional business expenses you can report:
Advertising
Bad Debt
Insurance
Administrative Costs
Women On Maternity Leave
Did you know that maternity leave can result in an income reduction of up to 40%? At a time in a woman's life when a consistent income is a matter of survival, an at-home or part-time business can help sustain a lifestyle as a woman nurses a baby at home before returning to work. Here are 9 side-hustles for moms.
Final Thoughts
One of the most important parts of a business is to keep the customer happy, so they can return to your website or place of business. If you're going to start a freelance business, it's imperative that you're passionate about what you're doing. You'll have a likelier chance of success this way. In 2016, 1.9 million Canadians were self-employed and thus numbers keep rising every year. Now is the time to pursue your next big venture!