What's happening everyone? The stock market has had the worst weeks since before Trump's election. It's a good thing the State of the Union was a couple of days ago, huh? The DOW is down over 1000 points! The S & P 500 is down over 100 points. And the worldwide "growth" thesis is severely under pressure. Stocks have just been slammed worse than a WWE wrestler going through a wooden table.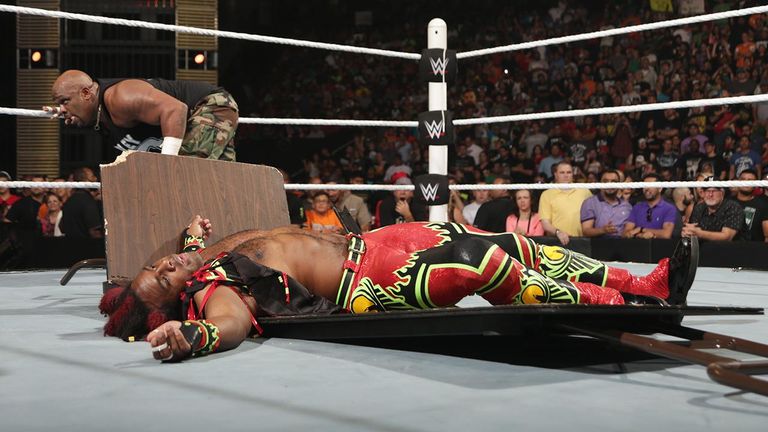 Is this the beginning of a worldwide bear market OR is it simply a speed bump, a time to catch one's breath so to speak? Obviously it's too early to tell, but for market veterans, making money will require lots of Alpha so your stock picking game better be on point!
Declines like this gather particularly more scary energy when they come after years of seeing nothing but growth. People who are risk averse will have a hard time staying in the market. Many of them high-tailed it out already. This isn't a time to panic though my peeps. Keep your head! This particular "dip" in the market is a great time to buy some stocks, and indeed, even the entire market via an ETF or mutual fund albeit in small increments. So today, I have a way market newbies, those that have never invested in stocks, can lose their virginity and finally get in the game!
5% At A Time
This approach is based on how much money you have saved for investing purposes, i.e., discretionary money. Don't go pulling cash out of your credit card! Let's say you have $10K to invest. If I were you, I'd take 5% of this amount and buy every time the market loses a total of 300 or more (DOW) points. First, you don't ever go "all-in" with your money. This approach allows you to buy the dips. Imagine a mile long road with multiple speed bumps. You don't know when the speed bumps are coming, but when they do you have to be ready to plow ahead and not slow down. Plow ahead means hitting the "Buy" button in this metaphor.
Listen, there is a 100% chance that the market will drop and go bearish after damn near 10 years of a bull-run. It may not all happen in one fell-swoop. Over the course of 2018, you can expect more market drops. Heck, the market may even recover from this horrible week and get back to its epic tear. But it will go bearish overall; it's just a matter of time.
Newbies who therefore buy-in systematically, 5% of their total available investing cash, will gradually lower their "cost-basis" and not be in "too early." If the market goes up from here and you only plucked in 5% once, that's okay, you made some money...but don't buy in again until another major dip. The bull is running on fumes! Is this timing the market? Yes, duh! But it protects you from major losses if you invest a higher percentage of your money at one time.
Periodic Investing via Mutual Fund
Making periodic purchases

of a mutual fund is the traditional approach to being in the market long-term. Mutual funds allow you to make lump-sum share purchases, or to buy shares once a month on the designated date. You have to authorize the mutual fund company (or your custodian) to withdraw funds from a linked bank account of your choice. You get to decide how much you want to invest every month.
Drawbacks to this approach is that you first have to buy a minimum amount of shares to get into the fund. Some mutual funds require a minimum purchase amount between $3K and $5K. So already you're stuck putting in more money at one time than you may want. If you're going to buy a mutual or exchange traded fund that tracks the overall stock market (an Index fund), get one that comes with the lowest possible fees at least. Vanguard is a leader of low fees. Their Total Stock Market Index Fund (ticker: VTSMX) has an expense ratio of only 0.15%. Also look for "Low Turnover." Turnover is how often managers are trading (buying and selling) the individual stocks they hold in the fund. The more they "turnover" the more they charge!
Alright, it looks like the bloodshed has begun my peeps. This is no time to panic or get skittish. Have a game plan and plenty of patience. This may just be the start to the downturn so don't put in all of your money at once and too frequently or you'll run out of capital to invest with. Good luck!