About 50 million people paid a penalty this past tax season for not enrolling in "Obamacare," as the Affordable Care Act (ACA) is often called. For tax year 2017, the penalty was 2.5% of your total household adjusted gross income, or $695 per adult and $347.50 per child. The max penalty was $2,085, so a family (2 adults) with three children or more wasn't placed into a deeper financial hole thankfully. The tax amounts are expected to increase for 2018 unless all of the ACA is repealed.
For the sake of many Americans, I sincerely hope the ACA, if repealed completely, is replaced with something that works to affordably cover the majority of Americans not currently on an employee health plan.
The stakes are high then for Republicans, but it's nothing in comparison to what the common man without insurance, paying the tax penalty because it's the most affordable option, has to do to get the health care they need.
According to the CDC, today 40% of US adults have high deductible health plans. This basically puts them in the under-insured category because oftentimes they forego getting medical attention in order to avoid paying that high deductible. What's worse, when they're on the verge of death and finally decide they can no longer let their condition go unaided by a health professional, these people make the emergency room their last resort. I've had one friend almost die of pneumonia and another almost die from an abscessed tooth all because they didn't have insurance and didn't seek medical/dental help. BlueCrossBlueShield puts the average cost of an emergency room visit at $1,233. Moral of this story, get help before your health deteriorates to the point of needing emergency care!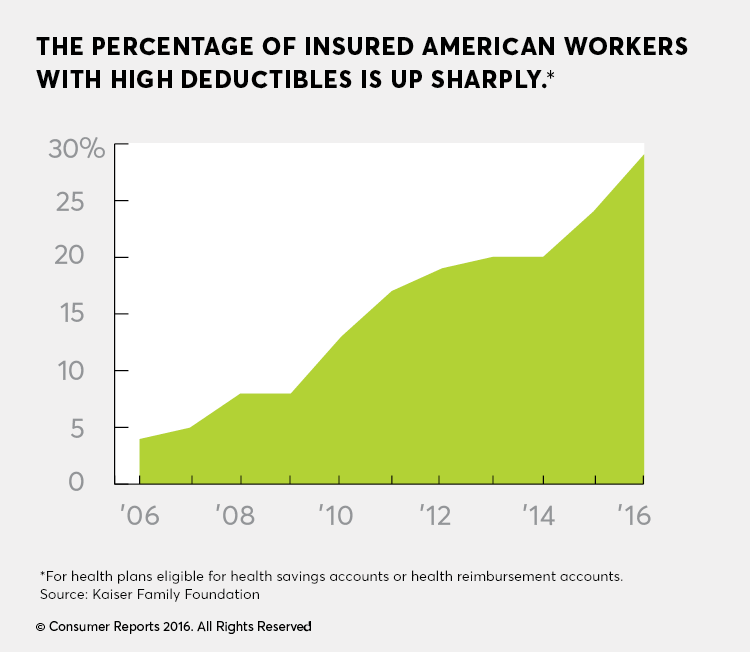 Today I have some help for the non and under-insured. I've researched the net and have compiled 13 ways to save on health care. Let's get it started!
1. Part-timer with no benefits? Your employer may provide free flu-shots, blood pressure tests, or other preventative screenings. Take advantage!
2. Go to your local health clinic and pay for a visit an amount commensurate with your income. Find a local clinic at Haelthcare.gov.
3. Try Livingsocial or Groupon. These two sites often work with businesses looking to grow their clientele. So they'll post money saving coupons for chiropractic care, medical massages, and teeth cleanings and X-rays.
4. Go to training schools. Clinics near teaching hospitals or offices where dental and chiropractic students learn often will offer steep discounts (sometimes free!) to drop in patients. Don't worry, procedures are overseen by trained staff and instructors. Go to Studentrunfreeclinics.org and contact them to find a clinic near you.
5. Visit an urgent care center. At an urgent care center, you can get treated for allergic reactions, injuries that are non-life threatening like cuts and burns, run a blood test, or even take X-rays all for a fraction of the their usual costs. A visit can be as little as $120.
6. Go retail! Some supermarkets, drugstores, and big retailers like Walmart have "retail clinics" where you can get treated for common illnesses. Costs are as low as $55 to $75.
7. Generic is just as good. Name brand medications cost 85% more than their generic counterparts. Still, be sure to shop around for the best price for your generic meds. Needymeds.org, a non-profit, is a great resource for people looking for ways to pay for their medications.
8. Apply for Medicaid.
9. If you're denied Medicaid, see if your county has a medical assistance program and apply.
10. Go straight to a Direct Primary Care Provider. DPCPs are great because they don't discriminate on the basis of having a pre-existing condition. You pay a low monthly fee in exchange for unlimited visits with primary care doctors.
11. Think you got an STD? Go to Plannedparenthood.org for a cheap screening and practice safe sex from now on!
12. Be a guinea pig. Sorry...I should say: Participate in a research study. Call the National Institute of Health at 1-800-411-1222 or the National Cancer Institute at 1-888-624-1937 to see if you qualify to be part of a study. Cancer sucks.
13. Go south of the border. The U.S. shares a long stretch of land with good ol' Mexico. Everything is so much cheaper there. Just go to your nearest border city, cross, and get what you need. Do your research before crossing. Many established clinics, dental offices, and pharmacies in Mexico have great bilingual websites.
I don't want to leave out psychological care. That is as important as my thirteen tips above. Consider

finding therapists

that will work with your particular financial needs.
Conclusion
It's a damn shame that in one of the richest countries in the world people have to seriously struggle financially to get the healthcare they need. It is what it is, I guess, so the next best option is to look for ways to make our pains go away more affordably. These 13 tips should be of some help. Finally, remember that even if you look like a fitness model, you should still be making at least an annual visit to the doctor. Many ailments don't have symptoms. Get routine care so you discover problems early on!
Thanks for reading! Until next time.