If only we could be grateful for the things we have more often. It's my personal belief that gratitude is the foundation of ambition. What I mean is that if one doesn't start striving for "more" from a place of gratitude for what they already have, then they'll never be satisfied with the things they gain out of life, whether that be money, success, or both. Their achievements will never fill that bottomless pit they've created for themselves in their mind. Therefore, they'll never be happy.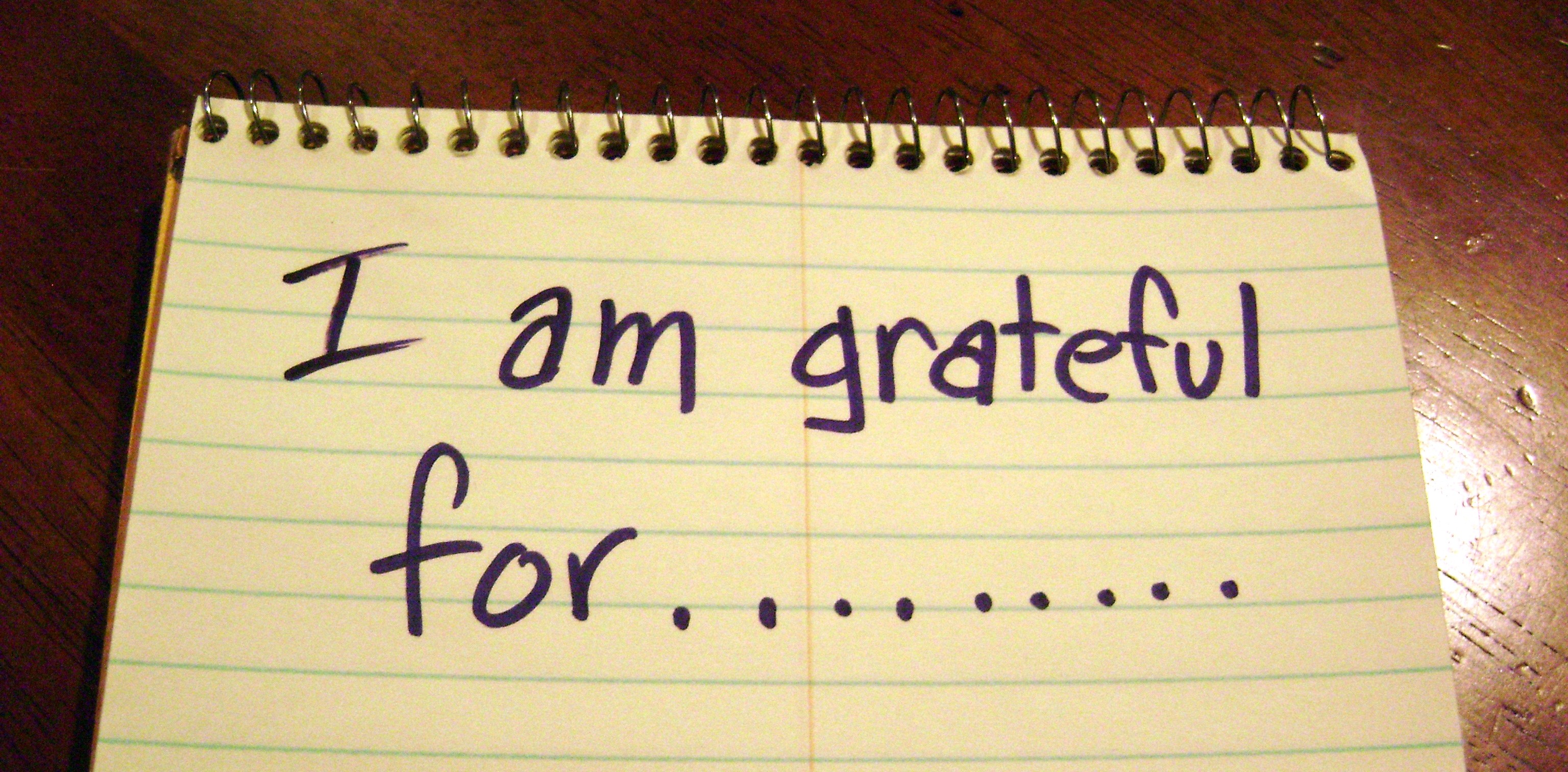 There is a fine line between success and happiness. Many people reach enormous levels of success, but live a closet life of depression. The saying goes, "You can't buy happiness." It's true! Money can facilitate a life of less stress and worry, but it can't make someone feel "at peace." According to a 2017 World Happiness Report, Costa Rica, a third-world country in Central America, is 2 spots above the United States at number 12. Chile, Brazil, Argentina, and even Mexico are not too far behind despite being world's apart in Gross Domestic Product, safety and security. Is it because the people in these poor countries are more grateful for the things they have? Now that would make for a great study.
It's Thanksgiving today. The one day Americans are forced to be grateful and to give thanks. I happen to love Thanksgiving because it further reminds me what an awesome life I'm living! Seriously. I came from Mexico, and have that built-in cultural gratitude sentiment in me. I considered my life a win the day I graduated college. I was one step closer to escaping poverty. Everything from then on became like icing on the cake. So today I want to share with you 10 financial things you too should consider icing on your cake. Your life is better than you may think.
1. You have a place to live in. Your rent or mortgage may be high, but at least you're not homeless.
2. You can feed yourself 7 days a week. Even if the meals aren't prime rib or lobster every other day, you still can nourish yourself to keep you from starving, unlike millions of poor people worldwide.
3. You have a car. 9.1% of Americans didn't own a car in 2015 and this figure is probably bigger today. Uber and Lyft are changing the way people commute to work, but in some parts of the country, having a car is indispensable.
4. You have full health insurance. Do you understand how much of a blessing this is these days? I hope you don't take it for granted.
5. You can clothe yourself and your kids. Sure, there are consignment stores everywhere, but if you can buy new shoes or clothes once in a while, you're already more fortunate than millions of people in the world.
6. You have a gym membership. Why may this be something to be grateful for? You can work on your health!
7. You have a great marriage. You paid a bunch of money for a wedding, the rings, etc., and that financial decision is paying off in the form of love, passion, and eternal companionship.
8. You have children. Having children will run you about $200K per for 18 years, but their value is priceless in terms of bringing you love and joy in life.
9. You have a job or a profitable business. According to a Gallup poll, the underemployment rate for adults 18 and over is 14.1%.
10. You can afford a hobby to keep you entertained and enjoying life. I'm so grateful for my road bike and being able to afford this expensive hobby/exercise regime. Some of you have expensive hobbies of your own that keep you full of life.
There you have them ladies and gents. Ten things to be grateful for today, in addition to everything else you're grateful for on this festive day. You know what else I'm grateful for? YOU being here today and every time I post. Thank you from the bottom of my heart! Happy Thanksgiving!