What's up my peeps! So, GE is the worst performing stock in the DOW. Does that make it a buy? Contrarians would tell you, "yes," of course. More analysis is required for the intelligent investor.
Under Jeff Immelt, the story is that GE's stock declined about 30% in the decade he was at the helm, implying Mr. Immelt was a terrible CEO. Jim Cramer, CNBC's host of Mad Money and talking head slammed the culture of Immelt's GE.
Prior to starting a position on GE on 10/13/2017, I did some research to uncover the true performance of GE under Immelt. I found an alternative assessment of the stock's performance under Immelt at Seeking Alpha that really hit on a valuable lesson on investing in stocks: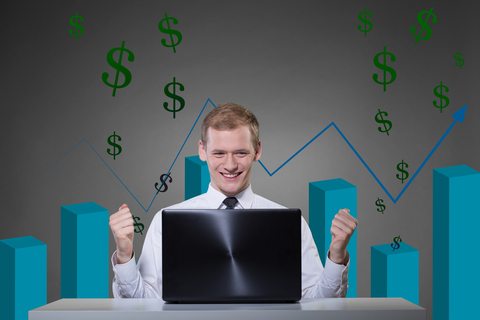 When and how you buy a stock really matters!
Pre-recession buyers of GE are not happy campers right now. But post recession buyers of GE have a different story to tell. One that involves actual positive gains in their investment in GE because of compound interest and a dividend. According to the above linked article, "...the average annualized gain from 2009 through 2014 was 11.1%"! That's not too shabby. You don't buy a stock because of its past performance obviously. You buy it because you have a thesis about its future performance. My most logical investment thesis for GE is this:
New CEO John Flannery Will Fix GE's Awful Corporate Culture
I heard Mr. Flannery on my way to work last week talking to Carlos Quintanilla on CNBC. He stated something on the air that further cemented my conviction in the hard work ahead for GE. He said, "I want to be challenged." He also said he wanted all of his executives to be comfortable challenging each other's ideas. That makes for a culture of improvement, don't you think? I do. Mr. Flannery isn't the most popular person at GE right now perhaps. He cut a bunch of perks executives were taking advantage of. Cutting wasteful executive perks doesn't make a stock a buy. You know what does? A dip in the stock after an earning's miss if you have a long-term investment in mind or a 2-3% increase in the stock price in mind to sell for the next day as a trade when late buyers come in.
That's why I bought another block of shares on Friday, as GE was experiencing selling pressure after reporting its first earnings miss in over two years. I picked up 20 shares at $22.90. Investors thought like I did and pounced on the stock with GE finishing in the mid $23 range. I was pretty stoked about this trade and was up 3.7% on the stock.
Let's recap. I've bought GE at $23.03, and $22.90. I was feeling pretty good, being up 3.7%. But then today happened. GE was pummeled, dropping 6.34% because of being downgraded by several analysts. I could've done nothing, and looked out like a deer in a headlight, or I could've sold, freaking out about this epic move further low. Instead I bought even more of the stock; 30 additional shares at $22.23. My cost basis will be below $22.98 come tomorrow morning when my Brokerage account adjusts and I will have the option of selling GE if and when it breaks the $23 mark again, buy more shares if GE keeps getting sold below today's end price of $22.32 OR hold for the turnaround play.
GE will not be fixed any time soon. If I decide to invest and not trade, I'll have to wait several months if not more than a year to realize big gains. I'm pretty confident there will be buyers coming in tomorrow, especially in the morning. This will give me an opportunity, depending on how much the stock price rises, to sell. But I probably will take a break and not sell or buy anymore of the stock until some other catalyst changes its price action dramatically.
Speaking of catalysts...GE's dividend is not secure. When (not IF) the company decides to cut the dividend, this will move the stock down, albeit not as much as today's downgrades. Mention of the dividend being cut has already been baked into the stock somewhat. You gotta be a pretty uninformed investor to not know that this dividend cut is on the table for GE. That being said, if a dividend cut brings out the sellers, I'll buy another small stake in GE and lower my cost basis again.
So is GE a Buy?
Here's something you may not have heard before: A STOCK CAN BE A BUY OR A SELL AT ANY POINT IN TIME. Deciding what you will do, and when you will do it is what makes all the difference between exiting profitably or at a loss. I've bought "falling knives," "value traps," "dogs," "contrarian plays," etc. and have exited in the green because I know (most of the time...I do make mistakes) what I'm doing. GE is a buy for me today because I trust CEO John Flannery will break his back to turn the ship around. Maybe not this month, or the next, but give him time and provided we don't enter a new recession, GE will be back on track.
Thanks for reading!