Well...just when you think you've figured out the Internet...Bam! You know nothing, Jon Snow! I don't know about you, but I'm getting pretty tired of getting made a fool of by savvy Internet entrepreneurs. (In a good way). These types of entrepreneurs discover an unexploited Internet opportunity, sometimes on accident, and become the first to market. Everyone else who finally catches on is left picking up the scraps, and by default becomes a consumer of their system.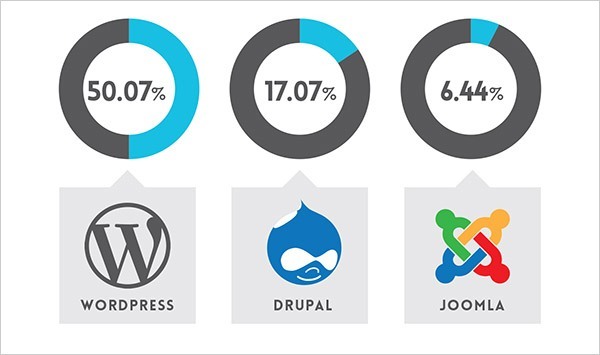 What am I talking about? Well, most of us have caught onto making sure we have a great website for our business. You, business owner, understand the value of having repeat and returning customers. That's why you have made sure to include an "Opt-In" pop-up to get visitors to subscribe to a newsletter, deals and coupons, etc. For those of you selling information products, eBooks, video courses, books, and so on, you know that the money is in the email list. Every single email you can capture has value.
I've read somewhere that each email subscriber is worth about $40 in revenue per year. This is a big reason why each day we have around 2700 new millionaires. Regular people without college degrees, and some who have college degrees and have wised up to their foolishness, have embarked on being part of the Internet Wild West. This is where you compete with everyone else for email addresses and traffic.
I've seen some creative marketing gimmicks to get you to click, especially on Facebook. Those targeted ads are just so delicious. Who can resist a free (insert your information product here), especially with a count-down clock daring you to pass the offer up. This is how I discovered, perhaps late, that you don't even need a website anymore to make a butt-load of money selling either your own products or as an affiliate marketer. In fact, nowadays, all you need is a web page...a capture page to be more exact.
Have you caught on? Listen, if not, you are probably paying way too much for many services, hosting, backup, auto-responder, and so on. Today, you can go on Facebook, create a Fan Page, and give something away, for example, money or a paid vacation, to get people to not only like your page in droves, but also click on the FB "Sign-up" button, leading them to your capture page. It is there that you collect emails and even make a little money via Google Adsense if you've embedded ads. An expert on this is Anthony Morrison. Look him up on FB.
Or...you can use FB fan pages as funnels to later up-sell your visitors. You want to check out the work of Jesse Doubek.
Perhaps one of the best explanatory videos online that will make you feel foolhardy for having a website is on the ClickFunnels.com website. Everything you need is integrated on their platform. It'll cost you $97 a month.
I'm not entirely convinced, however, that you can do without a website. I think websites add a credibility factor. If I can't find a website on a person or company online, then I don't trust them or it. Even if rudimentary but elegant, authorities and celebrities need websites. So do established brick and mortar companies that need an online presence. Not having a go-to website, even with a sales funnel, is suicide in my mind. Though I would agree that many entrepreneurs no longer need a website these days to become very rich.
For the record, I'm not being paid to promote any person or site. I just find these Internet pioneers to be very inspirational and worthy of you knowing who they are and what they're doing. So you too can benefit. Thanks for reading!