I wanted to update everyone on the progress that my wife, Jessica, and I have made thus far using Austin Hilton's Simple Product Profits system. If you missed how I felt about the system from a first impressions perspective, go to my last post: SPP First Impressions. We (my wife and I) have made considerable progress in a very short time. It took us around six days to complete viewing and internalizing every module. This meant having to go back at times to the videos and ensure that we fully understood what we were looking at (and for) on Amazon.com.
Austin's system, if anything, is a way at looking at Amazon product listings with a critical lens for opportunities in strong performing niches that are vulnerable. By vulnerable, I mean that the competition has left the door open for additional players with their sloppy presentation. The SPP system teaches you what to look for, e.g., a product headline that provides no information on the benefit to the consumer, and is just a brand name with the product description: Cutsharp Stainless Steel Bread Knife. Pretty lame, right? Compare with: "
Premium BlackLine(TM) Forged 8" Chef Knife, Stays Sharp Longer with 57% More Carbon, with Artistic Black Blade Coating."
Better, right?
Being successful with the SPP system involves finding a niche product that has strong sales volume AND is also one that you can sell for 3 or 4 (even better) times your cost. Makes total sense conceptually, of course, but the devil...as always...is in the detail. I'd love to give you the inside scoop on the criteria used to qualify a strong potential product to sell (THAT IS ALREADY SELLING WELL!), but then I'd be in the wrong with Austin (and Jeremy) who worked extremely hard in identifying what works and what doesn't.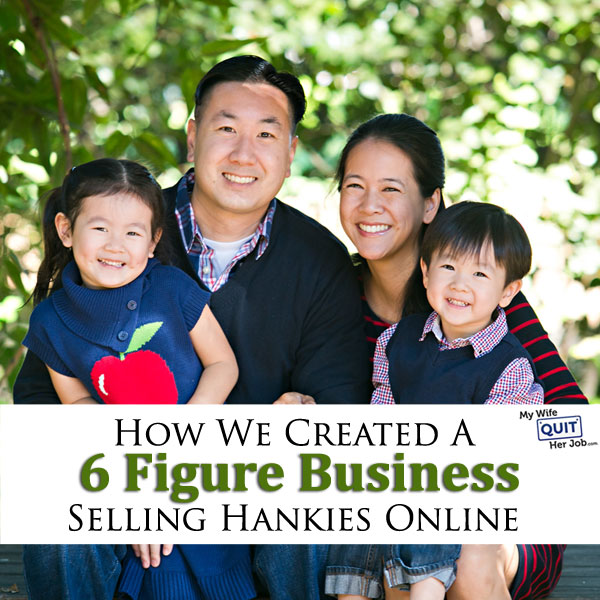 Many people, including Steve Chou at Mywifequitherjob, think that piggybacking...taking someone else's idea and selling the same product online...is not right.
"Up until this point, I thought that getting piggybacked or hijacked on Amazon was the worst that could happen." ---Steve's first line from an email he sent to his subscribers on April 5th.
I understand his sentiment. But I don't agree with it (on being piggybacked), obviously. Being hijacked and/or having your listing stolen is completely unethical and Je vous maudi if you are doing this! After all, selling something that someone else is selling (piggybacking), but doing it better, and entering a niche, and then outcompeting those within that niche (gaining market share) is the hallmark of capitalism.
Jessica and I have found a product we would like to list on Amazon. We did extensive research on Amazon using the SPP system criteria, and a free 7-day trial of the online site, Junglescout.com, recommended (by Austin and Jeremy) to put the final nail in the coffin and make sure you have a winner. We then went to Alibaba.com and searched for the product hoping we would find a Chinese company wholesaler selling it at a low price for a minimum order quantify (MOQ) of less than 1,000 units. We don't want to deplete all of our cash on our first product, thus the need for a minimum order quantity of 100 preferably.
We found the product with the buying criteria from above. It was time to contact the company. We quickly learned that the Chinese go in to work at around 5:30 p.m. PST. Now, we would've called the company, but our cell phone plans do not have international calling. We were forced to contact them via email the first time out. This is not the way to do it! It is best to invite them to Skype or live chat. We got the sales rep on live chat the following day and engaged in our first inquiry conversation. The SPP system (Austin and Jeremy, really) tell you what to ask during your conversations with potential vendors. We noted each question to ask while viewing one of the modules and went to work checking off one at a time, asking the Chinese gal (named Elaine...apparently Elaine is a popular Chinese name for sales reps) if they could provide such things as UPC codes, a product sample, and the opportunity for private labeling.
We spent over an hour chatting with "Elaine." Remember, it takes time for them to get your inquiries and respond so be patient. The outcome was favorable. We negotiated a reasonable price so that with all costs (shipping, Amazon's cut, and per item cost) we will stand to make around $15 per sale. It represents a 38% profit! This is right in line with what Jeremy and Austin tell you to shoot for. We had to pay for a sample product at retail cost ($60), unfortunately. But you just can't move forward without testing the product at home so prepare for this necessary expense.
You can't obviously rely on one quote. So the following day, Jessica went back to work on Alibaba. She found a second vendor and contacted them. She felt comfortable and confident doing this without me. In fact...I think she's better at negotiating than I am! A second sample product (cost $50) is on its way to our home. This way we can compare both company's products and see which one is best. The last thing we want to do is offer a crappy, unreliable product to our customers. Negative reviews kill your business! The SPP system advises you get up to three quotes, so we are one away from doing our due diligence on everything.
Well...I thank you for being here. I'll share some more of our experience becoming FBA e-commerce entrepreneurs real soon. Until next time!