There are a bunch of great blogs out there, but only a few keep me coming back. My standards are simple. The information presented must be helpful, insightful, and interesting. Of course, what's helpful to me may not be helpful to the next guy. What I think to be insightful might be rudimentary or trite to someone else. Same goes with finding interesting content. Like most people, I like discovering something I've yet not been exposed to, no matter the genre. I'm an idea hunter, and like Indiana Jones, I'll travel the world (the Internet) looking for an idea like he would a priceless artifact.
I follow the blogs below because they nourish me intellectually AND/OR give me answers to problems I face as an entrepreneur, investor, and blogger. I'll list them in no particular order and tell you why I read each:
1.
Guy Kawasaki
. Mr. Kawasaki is an author, entrepreneur, speaker, and publisher. He's the man behind the term "evangelism marketing." His insightful blog helps me learn about branding, marketing, innovation, selling, and entrepreneurship. I read anything of his that starts with the words: "The Art of…"
2. Nir Eyal
at
Nir and Far
. Nir has created his own way of seeing the world. He calls it, "behavioral design." It's where psychology meets technology and business. He's an expert on consumer and customer
habits
. So if you want to create a product that will get into the minds of people and stay there, this is your site. His book, Hooked: How to build habit-forming products, is a must read.
3. Pat Flynn
at
Smart Passive Income
. Pat is a family man that went from being laid off in 2008 to one of the most followed online business gurus. His Podcasts, videos, and blog are a constant spring of information for me. Plus he's from So Cal so you know I have to support! For the scoop on major passive income, this is one dude you'll want to listen to.
4. Rob Palmer at

Go Freelance

.
Rob is an expert on the freelance economy. In this day and age almost everyone needs to know how to pull in a few extra dollars a month. What's cool about the site is that Rob and his family are nomads! They finance their world adventures making money online. Cool!
5. Seth Williams
at
RE Tipster
. Seth has what I consider the best real estate blog online. The detail embedded in each blog post is amazing. He makes real estate investing both technical and practical which is what I believe people need the most to succeed in RE. And his command of the RE industry is holistic. Unlike a blog on just flipping houses, e.g., Seth shows people the ins and outs of the entire industry!
6. Ramit Sethi
at
Iwillteachyoutoberich.com
. I got an email today from Ramit's company. When it comes to the excerpt below, my sentiments are the same as Ramit's:
"Let me show you a zig/zag example. Remember when I used to write exclusively about "personal finance" on my site? EVERYONE ZIGS: Keep a budget! Say no to lattes! Cut back on everything and save until you're 60. RAMIT ZAGS: Um, no. None of you so-called experts understand human psychology. Focus on the Big Wins, automate your money (because nobody really wants to be a financial expert), and earn enough to spend, guilt-free, on whatever you want. And tell jokes about twins, my mom, etc.
Do you see what happened? A ton of frugalistas hated me and wrote about how I was entitled, privileged, and an asshole."
You may say,
"Didn't you just publish a post on budgeting tips, Carlos?"
Yes, I do from time to time write about budgets and being frugal, but I do it only out of necessity! I realize that many of you could benefit from this information. But pushing frugality and living within your means is not really me. Sorry, I'd rather motivate you to take on risk, for example, investing and starting a business.
7. David Merkel
at
Alephblog.com
. David is a value investor, the approach to stock market investing I happen to follow as well. He provides analysis of his due-diligence when valuing companies and deals. The best part is that he is very open about his mistakes, and they provide some of the best learning for other stock market investors on the net. Blogging while running an equity asset management company must be damn near impossible. We are lucky to have the personal thought process of Mr. Merkel available to us.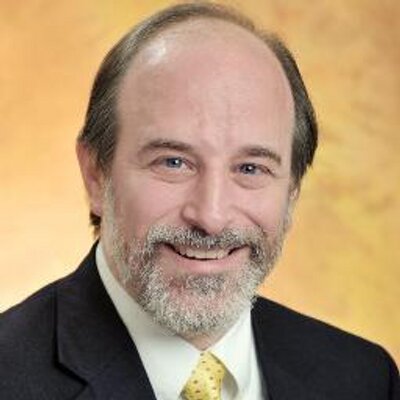 And last, but not least, is...
8. Gina Trapani at Lifehacker.com. Her blog is where I go to learn how to be more useful. I mean, writing is a great skill, but I can't forever impress my wife, Jessica, with poems and love letters, can I? The other day I learned how to turn frozen tater tots into hash browns using a freakin' waffle iron! Talk about a breakfast time saver.
These are my favorite blogs. I read articles from all over, of course, but consistently visit the aforementioned sites. I hope these blog suggestions do you some financial good. By the way, subscribing to some of these blogs will get you even more helpful information in the form of free eBooks. Sharing is caring. Until next time, amigos!