Alright men. How are you doing with your Valentines day planning? Let me guess. The same as last year, right? Yeah, most of you are probably panicking right about now, doing everything last minute. As much as most men hate Valentines day, the excuse of calling it a commercialized invention of the greeting card industry as a defense for not celebrating the love you have for your significant other, will be of no avail to you. It's just plain stupid actually. Women love Valentines day…it's a known fact.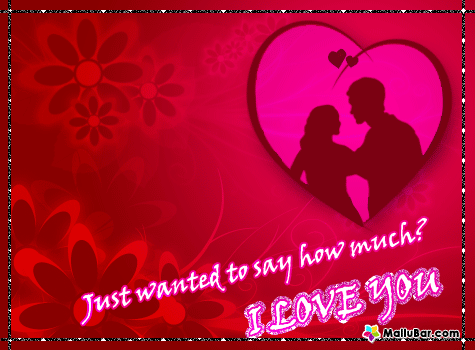 Now here is where this Valentines day, i.e., tomorrow, gets especially interesting this year (2015). For starters, many of our chicks will be planning to go see the movie, 50 Shades of Grey with their girlfriends. Perfect. Tell her to go see this movie with her gals, get all hot and bothered, and expect some unexpected lover moves later from you. If she wants you to go with her, then you'll need to take care of all of your surprises before the movie. Don't fight her on anything. Remember, this is their day.
Okay, so here are my 6 inexpensive Latino Lover Valentines day ideas that will totally surprise your girl. Use as many of them as you can.
1) Write her a love poem (about what you most like about her) and read it to her at dinner. Here's the twist. Write it out in English and type it on Google Translate with Spanish being the final language. Now you're totally pimp status, sounding like Mr. Rico Suave. After your girl says that she's impressed, then read her the English one so she actually understands what you said.
2) If you can't write poetry to save your life, then go with Pablo Neruda, One Hundred Love Sonnets: XVII. This one is deep. Check it: Poetry Foundation. Read this to her over dinner or at a park bench, or as the two of you climb stairs at a public place. Run ahead of her and tell her to stop where she is. Get out the poem and read it for all the birds, the world, to hear coming sincerely from your mouth. Boom! Mr. Grey got nothing on me.
3) You know those chocolate covered strawberries you pay $50 for? Forget that. Buy the chocolate fondue fountain at Bed Bad & Beyond for $40 BedBathAndBey and make these yourself with your lady. Go to a Farmer's market in the morning, and have her select the strawberries she likes. Remember, V-day is on Saturday so I'm sure you can find a Farmer's market happening somewhere. If it's out in the country, take her for a spin, partner. Be spontaneous!
4) Serenade. Oh yea…get that ukelele or guitar out and sing to her. If she lives at an apartment or other place, serenade her outside her window tomorrow morning. If she's your wife, hire a Trio to come to your home and sneak them in. Have them do either Cielito Lindo or Sabor a mi. They'll probably do both for like $20. Tip them another $20 for coming over. Why does the wife get the Trio and the girlfriend get you instead? You rookie! The wife gets the Trio because it has to be special and since you probably can't sing, she will not take this move on your part very seriously. With your girlfriend, you coming out and being outside singing will be special and daring. However, you could still hire a Trio if you want. Either works.
5) Take her Salsa dancing. Cost is about $20 for the both of you. It may be double on V-day. Got two left feet? It's okay, you will get a ton of points for getting out of your comfort zone. Women love to dance…that too is a known fact. And if you never take her dancing, V-day is when you want to do it. If you get to the dance spot early enough, you will get a free lesson and learn the basic steps. If you show up after the free lesson, ask another couple to show you the basic steps. Latinos are very friendly and love to have new people come to the club. Everybody there is out to have fun so don't get jealous if another man asks your lady to dance. Let them! Be cool about it and show off your total confidence/security. She's going home with you, right? Exactly. Nothing worse than a jealous, insecure man.
6) Roses…women love them some flowers. But these florists get away with murder on Valentines day, selling over-priced bouquets! Take her to a rose garden instead. Take a drive to your local rose garden and tell her when the two of you are there that this is how roses are meant to be admired. Prior to the trip, learn something about roses and their varieties. Sound like you took some time to really study-up and impress her with your knowledge. See: Rose. If there is no public rose garden around your neck of the woods, put out a Craig's list post requesting for a viewing of someone's personal backyard rose garden. Pay the homeowner $20 for their time and invite them to tell you everything they know about their roses as you and your partner get the tour. Make sure to hold her hand during! Here's the twist: Have your bouquet waiting at the house. She'll think you substituted your way out of getting her flowers, but…surprise! (Buy they bouquet at a supermarket as these are usually cheaper).
Okay, men. Big day tomorrow. Use these Latino Lover tips to save money and go big! There's nothing that zaps love more than monotony so get out of your shell once a year and make her feel like a princess. Buena Suerte!