I
t can't be a coincidence. It just can't. People will nonetheless argue that it is just that, coincidence or a chance occurrence at best. I'm talking about the fact that out of my circle of friends in high school, all of us (five total) turned out to be successful professionals or entrepreneurs. So what?
Okay, consider first where we attended: Yerba Buena High School YBWarriors! Yerba Buena is part of San Jose's East Side Union High School District, the largest (enrollment) school district in San Jose, CA. The area is a mix of urban/suburban style living, typical of the "East Side" of San Jose. I don't know how things are today, but back when I was attending (1990-1994) you could say things were a little tough: various Asian and Latino gangs were readily a threat, the socio-economic layout was one dimensional, poor kids galore, and the teaching faculty made a dollar out of fifteen cents with materials provided by the district. I recall being the only Mexican kid in my Physics class senior year. Yet fewer acquaintances took Honors and AP level classes. But within my circle of friends, the dynamics were different. Every one of them had two to three of these rigorous courses. See how we got "paid" below.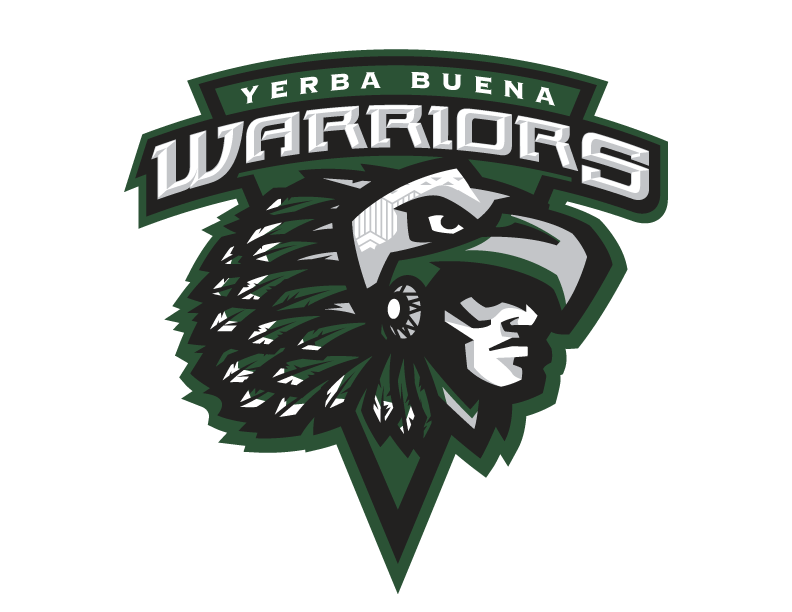 The Aztec Warriors
Related to this post: America is Becoming the Land of the Financially Illiterate published November 3rd, 2014. See the connection to my comments here at the conclusion of this post.
How We Got Paid From Our Public School Education
We didn't actually get paid while attending high school. Well, I did once, selling candy to random students illegally (it is against CA Education Code to sell candy/other items while not being part of an Associated Student Body-ASB group) for a mark-up from what I paid for them. It was great while it lasted. Eventually the vice principal caught up with me and stopped my operations.
This is how we got paid (delayed remuneration) from our public school experience.
1) We all joined a science, mathematics, and engineering club at the school. It was called, M.E.S.A. It is still around today! MESAsite. This gave us the opportunity to visit San Jose State University multiple times and compete building bridges and saving eggs (dropped from a second story window) from breaking. If you don't know the Bay Area, all you need to know is that today this area is considered the "heart" of Silicon Valley. Can you imagine the innovation we got to experience back then?
2) Two of us got to stay at Santa Clara University for a week learning about computers and engineering. I still recall sending an email for the very first time...all the way to Australia! It was surreal. To think I could send a message to someone so far away and within seconds, they would receive it. This is when the age of passing notes around in class was over for me. Right after I finished sending this email to Australia, I sent another and another, but this time to the new friends that I'd met there at SCU, including this hot girl. Technology rules!
3) We were competitive with each other for scores on tests. Yes, I said scores on tests. We didn't care as much about our grades, we just wanted to outdo each other on test scores, any test, including the PSAT and the SAT. One of my friends in fact, who today is an OBGYN, had a low 3.0+ G.P.A and it was out of sheer dislike of homework. He was a national merit scholar by the way.
4) We joined the Business club sponsored by our Economics teacher and had to start our own business as a project. I still recall going to visit local companies who could imprint our school logo onto rally towels. That was our product, a plain white sports "rally" towel that we sold very poorly. But hey...at least we learned something about business.
5) We all took magnet courses in electronics and drafting. Ever heard of C.A.D. or Computer Aided Design? It came out my senior year...or sometime around this period. I got to play with it at Santa Clara university. More importantly, we made strong connections with these teachers, going to their rooms during lunch often.
6) We all boasted which new uppity (big) vocabulary word we'd learned and used in an essay. I know...who does this, right? We did! I don't know why. Half the time we weren't even using the words correctly or appropriately. I remember my friend once saying that he studied for his test using "osmosis." Very funny today, but back then we were all impressed that he used the word.
So this brings me to a summary you can use for your child, whether he attends a great public school or a not so great one.
Just going to school (public) is simply not going to cut it anymore. You have to train your child on what he should be doing while at school.
She should be actively trying to find friends that have skills in computers or are articulate or are sharp with business. They do exist. Your child has to keep his/her ears open.
Your child has to join clubs at school, but not just any club. Don't use "they do sports" as an excuse. I was in both cross country and track and field all four years of high school and so were two of my friends. Clubs are where your child can network with other similar ambitious students. They can also learn something totally surprising about their teachers, like the fact that one of them has a side business owning a coffee shop in Santa Cruz, CA. (I had a teacher who owned a coffee shop). Teachers can be great mentors of something other than the subjects they teach.
They need to be listening on the announcements for potential skill forming opportunities like the kind I got to experience, going to local universities not only for touring purposes, but also for hands on work. Better yet, they should visit their counseling office often and check on opportunities that may be posted on the bulletin.
They need to jump at all opportunities to leave the school to get training on anything, like leadership skills, robotics, science lab experiences, etc. It doesn't matter if they don't plan on focusing on these majors in college. One never knows.
For your adolescent child, you can petition the school Principal to have someone in the faculty start a Secret Millionaires Club, see: smckids.com. This is one of my favorite sites for kids. It will help them understand basic investing and entrepreneurship concepts all while at school!
Public school can pay your child in the end with a special type of currency: specific knowledge about money, business, and entrepreneurship. But your student has to be seeking out the true hidden curriculum. You'll be hard pressed to find a high school, or a school district for that matter, that makes financial education a priority. And this is why the author of the article, America Is Becoming the Land of the Financially Illiterate, Mr. Eric McWhinnie, is right. If the content of financial literacy is not going to be "offered" in public schools, then the next logical alternative is to have your child tailor his learning like I did back then, though I did it unknowingly. Or, there is always, You (the parent/guardian), demanding it.
With Attorney Michael Chavez (left) and Dr. (Medicine) Khalil Carter on the right. My wedding day, 10-1-10. Graduated class of '94, Yerba Buena HS.
Happy 20th Year Anniversary, YB Class of 1994! Special thanks to the following teachers:

Mrs. Galindo, Mrs. Ocamb-Winters, Mrs. Wolcott, Mr. Tanaka, Mr. Lyter, Mr. Worden, Mr. Sofioto, Coach Bean, Coach Holt, Coach Vasconcellos, and Counselor Connolly.
Comments/Questions? Please Post.